You've found it. The perfect online casino with the perfect casino table game you've been itching to play. But if you don't have these essential documents, you won't be able to collect your winnings!

There are different documents needed between land and online casinos, making sure you have the right ones is vital. You don't want to leave it all up to chance for the day when you finally hit it big, read on now to see what you'll need.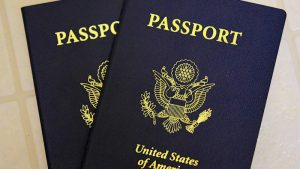 When do I need documents?
There are two occasions where you're going to need documents depending on whether you're playing online or going to a bricks and mortar casino:
If you're playing online you'll need certain documents to hand when you register in order to collect your winnings
If you're playing in a land casino you'll need them when you win and, potentially, you will need a valid form of photo ID if you look under the legal limit for the casino you're playing in.
Why do I need these documents?
There are a number of reasons why ID verification is important, but the three reasons given by the Gambling Commission are:
1. To check you are old enough to gamble.
2. To check you haven't self-excluded from gambling.
3. To confirm your identity.
Firstly, casinos have 72 hours to verify your age from the ID you provided before you are allowed to withdraw any winnings. If they can't corroborate your age, the account must be frozen. If a gambler is found to be under-age, they must have any money staked at casino games or deposited in their account returned and they cannot withdraw any winnings. There's no guarantee your account will be frozen while they confirm your age though, it's normally only enforced when there's uncertainty.
The second refers to a policy in the UK to protect problem gamblers. If you've identified that you have an addiction to gambling then it's possible to self-exclude by telling the site or bookmaker in question and they then need to take reasonable steps to prevent you gambling. This is purely down to the person opting in for exclusion though.
The final reason for providing ID verification is to confirm your identity. The primary purpose of this is to inhibit money laundering. The Money Laundering Act of 2007 states that casinos have a due diligence to be aware of a customer's identity if they deposit or play with large amounts of money in a set time frame. With quite strict requirements on ID, it becomes easier to track who's playing with what and also to catch criminals attempting to launder funds.
Additionally, casinos will generally have stipulations surrounding the use of bonuses they have on offer. Sign up bonuses do mention that they are restricted to one per customer but some less scrupulous players may try and sign up multiple times to claim the bonus. This is a side benefit of the ID requirement, as each account needs a valid ID to go with it, this type of fraud becomes very much harder.
What documents do I need?
Online Casino
There are a few options to verify your identity when you're planning to join an online casino, and you only need to prove two things: your identity and your address.
The three accepted forms of identification are: a passport, a driving licence or a government issued national identification card

 
Proof of address can be done by providing a utilities bill and a recent bank statement (less than six months old).
Land Casino
If you win big in a land casino the requirements can be a little different as (besides the requisite check to make sure you're of age) they are also necessary if a gambler meets the criteria mentioned in the Money Laundering Act, 2007. For a land casino, you will need:
Identification (one of the three accepted forms such as you would need online)
Proof of address (again, same forms as the ones used online)
Bank account details to arrange a bank transfer.
This last is a matter of practicality, unlike with the online casino, the land casino won't have your bank details to hand as they aren't necessary when you start playing. Carrying a million notes out of the casino is extremely impractical and this is why you'll likely need your bank account details handy if you win.
Let us know which casino you prefer and why below.